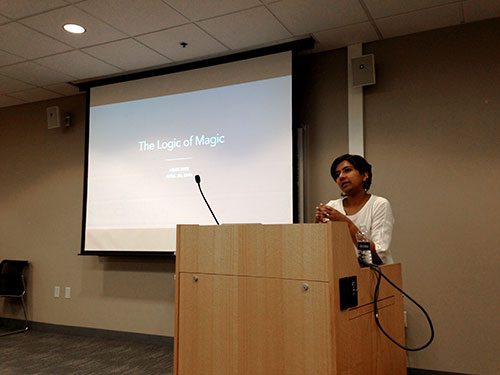 Arati Iyer presented on Wednesday April 20th about how  well-designed visual identity represents your service or product in the best possible way to your users. It builds visibility, recognition, and reputation. But how do you start weaving the narrative to produce a compelling visual identity?
In her talk, Arati took us through easy-to-use frameworks that will taught us how to capture relevant aspects to showcase your product or service to the right user in the right ways. She will also shared real-life examples of how she has employed these frameworks in her work. 
Arati is currently working with ITS on efforts to build a strategic and consistent visual identity for ITS services. Arati is a graphic designer with more than a decade of experience in branding, print, packaging, motion, and digital design. She has worked with some of India's best loved and most successful brands, from Fortune 500 companies to smaller start-ups.